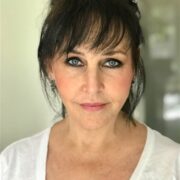 Anne-Maree McDonald's career began when, as a teenage singer and pianist, she
began performing her own pop songs on TV variety shows, including – Ray Martin, Ernie Sigley, Don Lane and Mike Walsh.
As an actress she featured in TV dramas such as Cop Shop, The Sullivans, & Prisoner and has appeared in many TV commercials over the years.
Anne-Maree studied opera and piano at the Victorian College Of the Arts
before joining The Australian Opera as a very young Principal Soprano, aged 21.
Under the guardianship of Richard Bonynge she sang many leading roles at the Sydney Opera House and other theatres across Australia including Susanna – The Marriage of Figaro; Zerlina – Don Giovanni; Yum Yum – The Mikado; The Plaintiff – Trial By Jury; Clorinda – La Cenerentola; Cecchina – La Buona Figliuola; Countess Lisa – Countess Maritza; Lauretta – Gianni Schicchi; Papagena – The Magic Flute; Fyodor & Kseniya – Boris Godunov; Belle Bonner – world premiere of Richard Meale's Voss.
Alongside Dame Joan Sutherland and Richard Bonynge, Anne-Maree appeared
as Valencienne in The Merry Widow; Sister Constance in Dialogues of the
Carmelites; Oberto in Alcina; Urbain in Les Huguenots. Anne-Maree was
honoured to sing at Dame Joan Sutherland's 70th Birthday Gala, Australia
House, London. These performances are recorded on a number of DVDs and recordings – The Merry Widow, Dialogues of The Carmelites, The Mikado and Voss.
Anne-Maree has worked with world class directors such as Jim Sharman, Elijah
Moshinsky, George Ogilvy, John Copley, Antony Besch and Christopher Renshaw. She has also performed in symphony concerts across Australia, singing the soprano solos in Messiah, Bach B Minor Mass, Poulenc Gloria, Faure Requiem, Mendelssohn Elijah, Mozart Exsultate, jubilate.
In the world of musical theatre Anne-Maree has played Eliza Doolittle – My Fair Lady; Chava & Hodel – Fiddler On The Roof; Kaye Swift – Gershwin The Musical; Bella Giretti – Paganini. She also has been a leading lady in shows such as The Seven Deadly Sins, Side By Side By Sondheim, The Sound Of Rodgers, Songs From The Wars & Mad Songs Of Englishmen!
Anne-Maree is also the preferred music director and pianist for many artists, including Peter Cousens, Stuart Maunder, PJ Lane, Virginia Gay and Philip Quast. For three years Anne-Maree was the conductor/music director for Mardi Gras, Hats Off.
In Berlin in 2018 Anne-Maree starred as 'Shambles, in the short film, The Housewives of Flight Centre to an international audience of 3,000 for CI Events.
It's been a long but rewarding journey but her passion has always been to discover how to express life and love through singing and music. Her principal dedication nowadays is to nurture young performers, to encourage them to find their true voices, in their work, or 'art'.
It's a humbling responsibility 'Children will listen'.