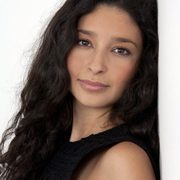 Since she was old enough to remember, Anne-Marie remembers following her performing mum around to many theatrical performances, both cultural and musical theatre performances. The passion continued through high school and university, where she now graduates from the Australian Institute of Music with a Bachelor of Music (Music Theatre). During her time at AIM, she performed in "Keating!" playing ensemble member Charlotte (directed by Jay-James Moody).
Through the last few years, Anne-Marie has had the pleasure of being involved with Bulldog Theatre's "Alex & Eve" Trilogy of plays, playing muslim student Rima. She also plays Rania in Peter Andrikidis' feature film "Alex & Eve", which is set for release at the end of this year.
Anne-Marie is excited for her future prospects, and is eager to tackle what opportunities may come her way.