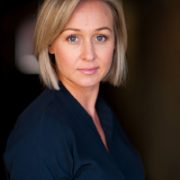 Chelsea is a 36 year young, married mother from the Gold Coast with a genuine passion for an industry which offers a balance of freedom and creativity.
She entered the industry under the guidance of Tom McSweeney during his full-time, 20 week internship program where her passion and enjoyment for acting became a career.
Chelsea's repertoire ranges from lead and supporting roles in a variety of short films, TVC's, web series, comedy skits to extra work in feature films, where her passion for the industry began..
Over the last few years, Chelsea has completed a long list of acting workshops and continues to seek growth, committing weekly to her craft, wherever her skills need development. "Just like acting, when you exercise you get strong."
Chelsea has an inept ability to show a great range and versatility in her acting. Her interpretation of dramatic roles is real, honest and vulnerable while her comedic performance follows the same honesty coupled with a strong comedic timing. Chelsea also dedicates her free time to film projects she finds support the growth of our community.
Chelsea shows a light-hearted approach to life in hope to bringing the same freedom, laughs, relief and reality to the world through the screen.