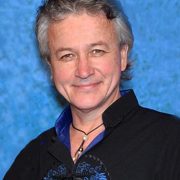 Peter Cousens, a graduate of the National Institute of Dramatic Art (NIDA), is the only Australian to play the role of The Phantom in The Phantom of the Opera on London's West End. He has starred alongside Russel Crowe in Blood Brothers, the late Richard Harris in Camelot and has had an extensive career playing major roles in plays and musicals throughout Australia, New Zealand and England.
His musical theatre roles include, 2000 performances as Marius in Les Miserables; 2000 performances as Raoul in the Australian production of The Phantom Of The Opera; 300 performances as The Phantom in London's West End production of The Phantom of the Opera; 500 performances as Chris in Miss Saigon. As an actor, he has worked extensively with Australia's major performing arts companies.
On Television, The Divorce, Cliffy, Phryne Fisher, Return to Eden, The Sullivans, Carson's Law, The Young Doctors, Son and Daughters, The Timeless Land and Under Capricorn.
He has recorded five albums – Corner of The Sky, From A Distance, A Life on Earth, A Musical Christmas, The Peter Cousens Collection and he sings the role of the American GI, Chris on the International Symphonic Recording of Miss Saigon.
Peter recently directed the feature film FREEDOM, starring Cuba Gooding Jr. and William Sadler which he produced and directed in USA. www.themoviefreedom.com. FREEDOM enjoyed world wide release in 2015.
Peter won the Variety Heart Award for Best Performer for Chris in Miss Saigon.  He is a consultant with the Talent Development Project is a guest Musical Theatre tutor at NIDA.
Since 2013 Peter has been the Adjunct Associate Professor in the School of Creative and Performing Arts and Artistic Ambassador for the Bachelor of Theatre program at Central Queensland
Peter is currently developing the feature film WHERE IS DANIEL? based on the story of the abduction of Daniel Morcombe, which he is directing and co-writing. He is also starring in the new Australian musical Home Ground: The State of Origin Musical, which opens in Brisbane in June but most recently joined the Free-Rain Theatre Company's production of Les Miserables in Canberra, playing the only role that was missing from his wish list, Jean Valjean.  (Q Theatre from April 6 to 22, 2017.)
http://www.youtube.com/watch?v=ebTDkz9YiOQ&feature=youtube_gdata_player